The journey of Yvette Poole & Associates began from a desire to design a healthy work environment for our associates in corporate America. Prior to starting our own company, we created an oasis of productive, happy and motivated employees as a division within a larger corporate fish bowl in an environment that didn't always embrace our same core leadership values.
We shaped the environment for our team through respect for every associate, honest communication, full transparency and education to support their endeavors. Our division embraced independent thinkers, personal growth and unique personalities, giving them what they needed to thrive.
Through it all, we discovered that our little goldfish pond needed the six core aspects of corporate wellness: Emotional, Social, Spiritual, Intellectual, Environmental and Physical – these all add up to a larger, more powerful whole. When all are aligned properly, it leads to enhanced productivity and profitability. That is what we want to bring to you and your company.
We discovered that our little goldfish pond needed the six core aspects of corporate wellness: Emotional, Social, Spiritual, Intellectual, Environmental and Physical – these all add up to a larger, more powerful whole.
---
Bios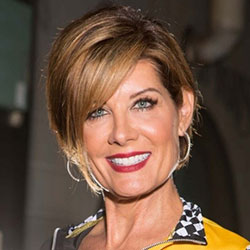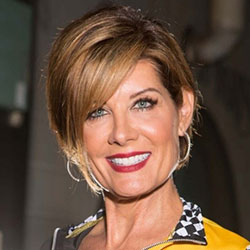 Yvette Poole worked as a senior executive in the real estate industry and corporate America for over twenty years. As the only female in a male dominated board room, she honed her business skills while developing a passion for becoming an entrepreneur. Her guiding principle in the pursuit to establish her own business was, "To create a positive and lasting impact on others."

Yvette founded Yvette Poole and Associates (YPA) to provide businesses with a multi-talented group of independent consultants. YPA'S objective is to increase productivity and profits by expanding the talent and skill of a client's personnel. YPA accomplishes this by developing programs that create a happier and more motivated workforce, resulting in increased effectiveness and profitability.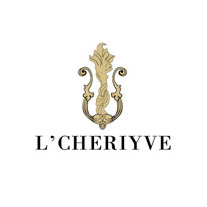 Yvette built L'Cheriyve Studios as a unique private venue for events, film shoots, photography, music productions and family celebrations. Her clandestine "mini-mansion" within the walls of an industrial building provides a luxury experience full of surprises for visitors and guests. L'Cheriyve Studios has filled a void in the event space market as an alternative to the dull and boring hotel ballroom experience.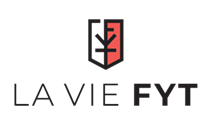 La Vie Fyt grew out of Yvette's personal journey to a healthier life. She had experienced firsthand how high-level executives allowed their health to deteriorate in pursuit of their careers. La Vie Fyt is unlike any other health program because it incorporates the whole being and their lifestyle. It is like having a personal health concierge. Yvette states that, "La Vie Fyt is about creating new and healthy behaviors one step at a time."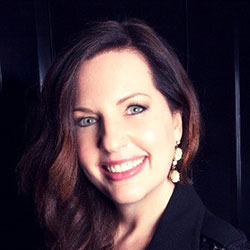 Valerie M. Sargent has a passion for bringing vitality to individuals and organizations. She began her career over 25 years ago as a leasing consultant in the multifamily industry, guiding her career through the years toward speaking, training, marketing, consulting and executive coaching. Today, as President of Yvette Poole & Associates, she is an inspirational speaker, trainer and executive consultant working with clients to unlock the dynamic power within their associates.
Valerie is a Level I and Level II TalentSmart Emotional Intelligence (EI/EQ) Certified Trainer. She helps your employees increase their EQ, managing their emotions and relationships better on the job for maximum performance. She has full-day, targeted EQ training classes available for Mastering Emotional Intelligence (Level 1 and Level 2), complete with EQ appraisals. As a national speaker, her signature message "It's in the Pause" ® series enables her to educate others on the need for Self-Management skills to preserve positive relationships in the workplace and beyond. Valerie also helps those going through stressful legal trials to prepare for the courtroom with her targeted EQ Trial Consultation, ensuring the best possible witness performance on the stand.
Areas of Expertise
Valerie also specializes in Leadership, Customer Service, Sales and Multifamily Leasing. Her engaging and humorous presentation style creates a learning environment that is exciting and memorable. Those who utilize her for Executive Coaching find her to be insightful, encouraging and a true communicator. By providing cohesive, educational and motivating experiences, Valerie takes pride in helping companies create effective and productive employees and teams who love their jobs.
Many hire Valerie for: Speaking, Training, Coaching, Marketing, Consulting, Emotional Intelligence, Sales, Team Building, On-Boarding, Telecommunications, Company Culture Development, Corporate Retreats, EQ Trial Consultation, EQ Executive Coaching and Leadership Conferences.
A background in the multifamily industry and an entrepreneur's spirit led to a natural affinity for Real Estate and an interest in investing, and Valerie is actively involved with a local Orange County real estate investor team. She loves helping others discover more about financial literacy and the power of real estate. A lifelong learner, Valerie loves educating others, igniting change and making a difference in the lives she touches. The only question left is: How would you like her to make a difference for YOU?!
For samples of Valerie's speaking and presentation style, please visit her page here.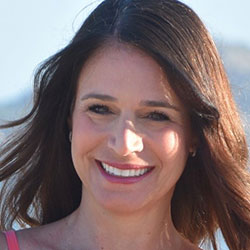 Randee Walker is a Human Resources Professional with 20 years of experience in providing guidance and leadership to staff and senior management in both small and large organizations. Her broad experience includes developing company specific HR policies and procedures, compliance, benefits, employee relations, talent acquisition, performance management, training and mentoring.
She has had the pleasure of working with fast paced companies such as Cadbury Schweppes, Young & Rubicam and PowerCrunch. Having held senior level directorships in Human Resources, she built a reputation for developing dynamic teams through the most important company asset – People. She lives for problem solving and her passion is employee relations, coaching, training and mentoring.
Randee's strong background and leadership provides her with the ability to step into a business and successfully assist teams in achieving and maintaining their HR goals including compliance, defining and implementing training programs, recruiting and retention, employee engagement, benefits and more.
Her Bachelor of Arts degree was earned from Dalhousie University in Nova Scotia, Canada and she obtained her Human Resources Certification from University of California at Irvine.
Randee understands the everyday challenges that companies like yours are handling. She can provide you with a wide range of human resources consulting services including the following:
Strategic Planning, Customized Training Programs, Handbooks & Policies, Assessments & Surveys, Coaching & Mentoring, DiSC Training, HR Start-Up Forms, Recruitment & Placement, Leadership Development, Employee Relations, Retention Strategies, On-Boarding Programs, Change Management, Performance Management, Employee Incentive Programs and Special Projects.